Our Expertise
Skin Basically is dedicated to bringing your skin into top condition,providing you with the highest quality skincare services in an atmosphere that is both physically and spiritually relaxing.
Our Expertise
We use the very best products in an absolutely clean, hygienic environment, employing facial cleansing and massage techniques specially developed and proven in spas around the world. Your health and comfort are our main concern; please do not hesitate to tell us of any special requests you may have.
Facials
Each facial includes cleaning, massaging, and a special pre-extraction masque all of which have repairing, regenerating and rejuvenating properties. Facials are customized to your skin type and its needs. We use a special desincrustation system that eases extractions, reduces pain, irritation and trauma to the skin. From $130
The Healing Power of Water
Renowned for its trace elements and mineral composition, Avène water from the Cevennes Mountains has been used since ancient times. Safe and soothing, the healing benefits of the Avène thermal water treatment include reduction in redness, itch relief and the restoration of your skin's protective barriers. This calming facial includes a soothing ultra-hydrating compress for moisture that is absorbed on contact to alleviate dryness for even the most delicate skin types.
Toning, Sculpting, Tightening Fix
A non-invasive smoothing treatment that promotes cellular regeneration and helps bring vibrant color back to dull, asphyxiated skin. Improves elasticity, diffuses redness, and hydrates your skin for an overall healing effect. Formulated with flaxseed powder to boost collagen, and an anti-aging cocktail of soy isoflavonoids to increase circulation which plays a key role in collagen building.
Dermaplaning
(add-on treatment) – from $35 Your dead skin cells are manually exfoliated to reveal smoother, softer, and younger looking skin. Removing the outer layer barrier makes it easier for topical medication and products to penetrate below the skin's surface. Your skin appears healthier, with a general overall improvement in its condition.
Complete Defense System Treatment
A complete detoxifying treatment for blemish-prone skin, regardless of age. With ascorbic acid, glycolic acid and red tea flavonoids customized to your skin's needs, this treatment offers excellent exfoliating and healing effects without irritating the skin.
Detox Deep Pore Cleansing
This treatment is an excellent choice for detoxifying problem and teen skin. It kills bacteria, reduces inflammation, and removes excess cell debris leaving your skin hydrated, purified and clear.
Moisture Booster
A facial for dry, dehydrated skin that makes use of hyaluronic acids and collagen peptides that penetrate beyond the outer layer of skin to go much deeper for maximum penetration and long-lasting moisturizing.
Dream of Ideal Skin
An all-natural, organic facial utilizing enzymatic exfoliation to soften impactions, brighten the complexion and refine the texture of your skin.
Medical Facials
Medical Facials contain medical grade ingredients free from fragrance, preservatives, colorants, and animal extracts proven to nourish, repair and renew skin at the cellular level. Concept is based on the use of intensive Vitamin therapy for the skin. The products contain high effective dose of vitamin A, vitamin C and E (powerful antioxidants), peptides (botox-like products) and growth factors. This facials are the most advanced medical grade facial treatments available today. From $150

Resurfacing Facials
This extraordinary facial is recognized as one of the most advanced approaches to treating the unwanted signs of aging. It provides levels of vitamins A,C and E and growth factors to help diminish appearance of fine lines, lose skin, pigmentation, sun damage and scarring.

Advanced Clinical Rosacea Facial
This treatment helps to strengthen the skin, reduce inflammation and rosacea breakouts. It also improves the texture and tone of the complexion. Helps desensitize the skin; raises tolerance levels so the skin becomes more resistant to rosacea 'triggers'. Helps repair the protective barrier on the skin's surface and stimulates skin renewal for an improved texture.

Problematic Skin Facial
(with or without peel) This treatment will help to purify, soothe and balance oily and acneic skin. Deep cleansing eliminates and prevents blackheads and whiteheads, dissolving plugs while helping to reduce breakouts and congestion. This facial is exfoliating, antibacterial and antiinflammatory. Leaving the skin clean, clam and refreshed.

Hydrating Facial
This treatment is excellent for winter-parched or sundamaged skin. It utilizes a lactic acid mask in addition to vitamins A and C to help restore moisture and firmness, improve skin texture and reduce irritation.

Sensitive Skin Facial
A calming and restorative skin treatment for those experiencing redness, irritation and dryness. Vitamins, antioxidants and growth factors begin to rebalance and restore the skin's integrity.

Revitalizing Vitamin C Facial
A Restore your skin's radiance by infusing the skin with vitamin C and powerful antioxidants to help brighten, firm and improve signs of sun damage.

l Radio Frequency Skin Tightening Treatment
(add-on treatment) – $125 • Non-invasive • Virtually pain-free • No down-time RF uses radio frequency energy to gently heat up the skin and stimulate collagen production on the tissue below the dermis (top layer of skin). The technique stimulates tissue remodeling and helps to encourage the growth of new collagen and elastin. It is the remodeling and growth of new collagen and elastin that makes Radio Frequency treatments so ideal for anti-aging skincare treatments.
Chemical Peels
The damage to your skin has taken a lifetime to acquire – and it can take a series of treatments to undo that damage. Treatments will need to be scheduled according to your skin's condition, to allow adequate intervals for healing and to take optimal advantage of your skin's own renewal process. Chemical peels involve transformative cell renewal, and for the best and longest-lasting results these correctives require a customized series of multi-treatments. From $150 ($30 additional for post peel treatment pack) Subscriptions are available.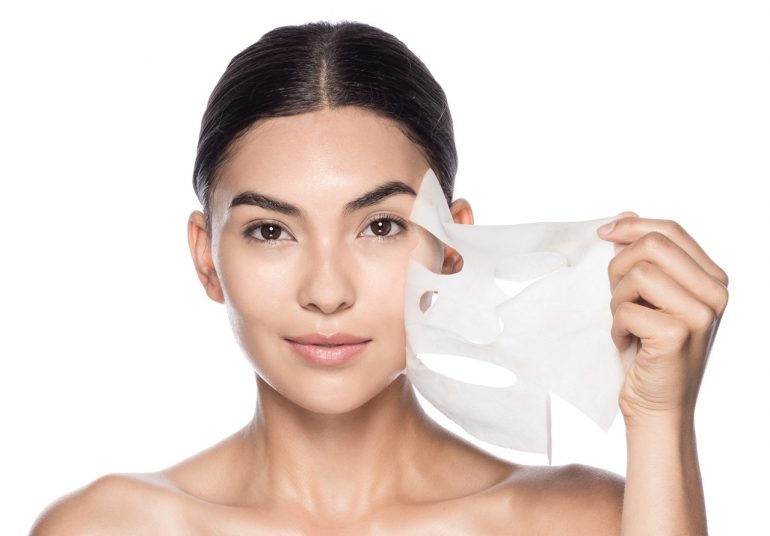 Get rid of red skin for good! Sometimes the underlying cause isn't identified. All redness is not the same and therefore the way it needs to be remedied varies. Acne-related redness, sun-damaged, dilated vessels or diagnosed rosacea each require a different approach utilizing different botanical formulations.
A moderate to aggressive exfoliation, which will promote plump, hydrated and ultra soft skin. This peel softens lines and provides an even, smooth skin texture.
Discoloration / De-pigmenting Booster
These corrective peels will break up the top layer of your skin getting rid of pigmentation. We finish with brightening retinoids for a glowing, even complexion.
Acne / Blemish Control Peel
A tri-phasic action treatment, utilizing a variety of acids determined by your skin's needs. The restorative power of this peel will bring clarity back to your face.
Smooths and tightens skin around the neck and upper chest to reduce crêpey skin and improve elasticity. This peel helps correct sun damage and the signs of aging.
Other formulations are available based on your needs and requests.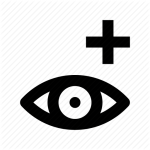 Eye Treatment $40
Soothes, decongests, smooths, and firms the eye area through the use of essential oils, hyaluronic acid and liposomes specially developed for even the most sensitive eyes.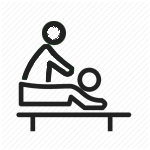 Back Treatment Starting at $150
A treatment for that hard-to-reach area includes a thorough cleansing,exfoliation, massage, masque and moisturizing. Acne treatment is available upon request.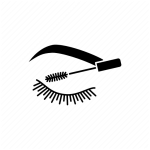 Tinting
(using vegetable dye from Switzerland)
Eyelash Tinting $50
Eyebrow Tinting $20

Hydro Microdermabrasion
(add on to a treatment) $75
Hydro microdermabrasion is a crystal free method to the microdermabrasion process.
Will reveal a smoother, more even texture of the skin. It is perfect for those that want to exfoliate the skin but have extremely sensitive skin. This procedure is gentle but effective.